SunTouch SlabHeat Coils
SlabHeat Cable is a complete heating cable consisting of a series resistance heating cable and a single power lead for easy single-point connection. The heating cable length cannot be cut to fit.
Determine a time to install the cable when equipment, heavy tools, and site traffic will be minimal. Apply the surfacing courses over the cable the same day the cable is installed.
If installing cable in the upper layer of a two-stage concrete slab, the cable should be completely ready for the second stage. There is limited time between stages, as the slab should not be allowed to fully cure. Therefore, lay out the cable and tie it to rewire that can be quickly lifted into place after the first stage is laid.  
Install in temperatures at least 50°F (10°C).  
| | |
| --- | --- |
| | Heating Density  |
| | 120VAC / 240VAC |
| 4" Wire Spacing | 15 W/sf (51 BTUh/sf) |
| 6" Wire Spacing | 10 W/sf (34 BTUh/sf) |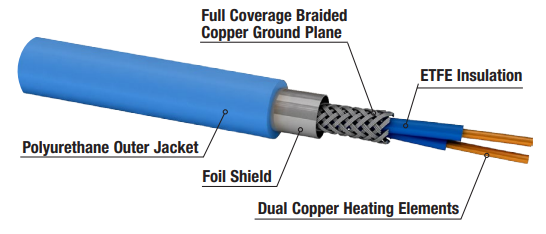 SlabHeat Cables are available in various lengths with voltage options of 120 VAC and 240 VAC.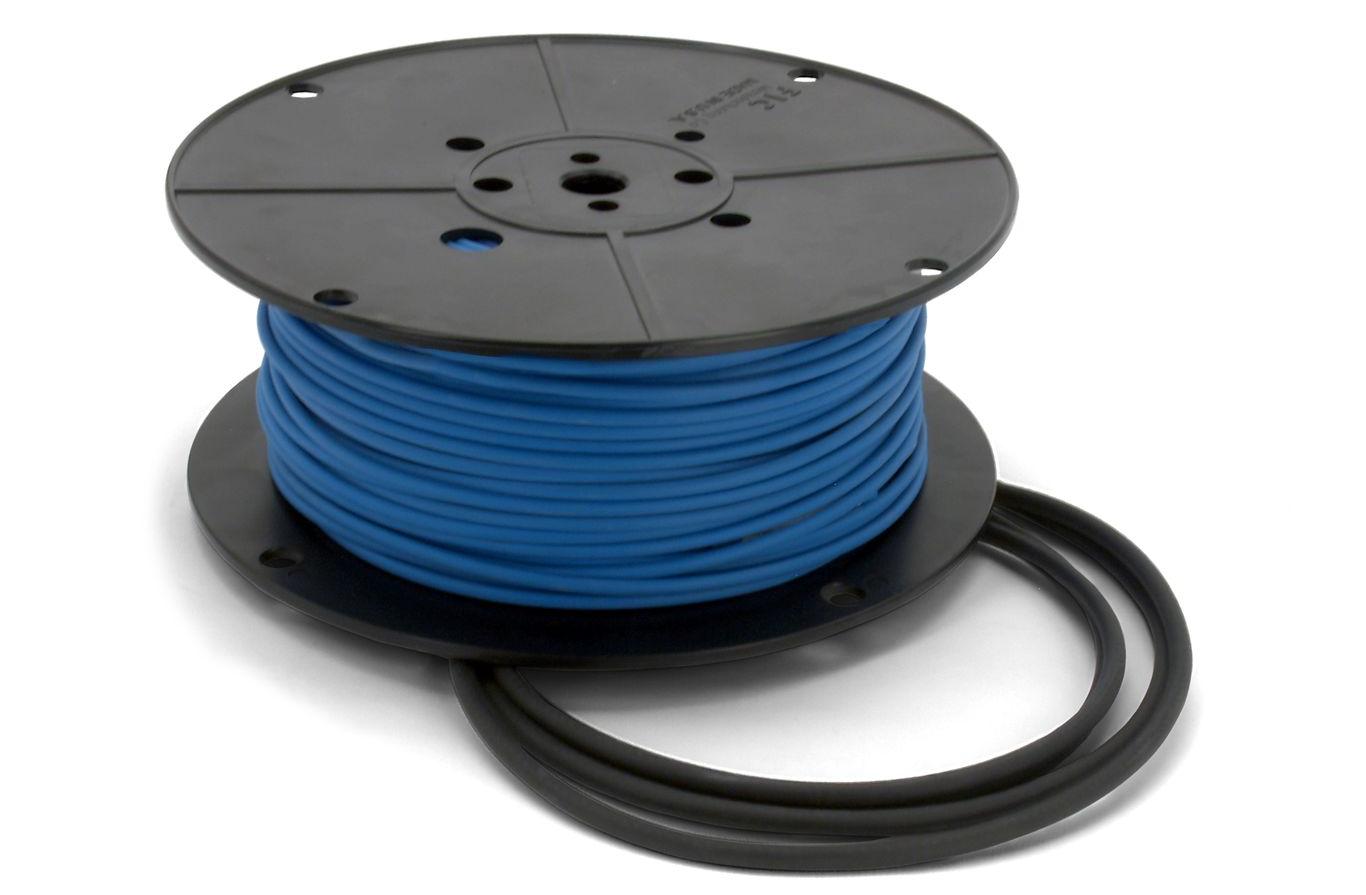 SlabHeat Selection Chart
Choose your coil by Coverage and Amp Draw. 15 w/sqft = aprox. 51 BTU/hr/sqft, 10 w/sqft = aprox. 34 BTU/hr/sqft.
(Most residential applications can be heated with 10 w/sqft. Get a Free Estimate to be sure.)
SunTouch Thermostats and Relays can switch up to 15 Amps each.