UnderFloor Electric Heating Mats
SunTouch® UnderFloor mat is a series resistance heating cable assembled into a foil "radiator" surface. It provides the warmth and comfort of heated floors without replacing existing flooring.
UnderFloor mat installs between existing floor joists in residential and light commercial applications, and works under any type of flooring, including nail-down hardwood. Available in a range of sizes and voltage options of 120 and 240 VAC.
Features
Installed indoors under a wood subfloor between the joists in residential and light commercial applications

Floor coverings may be any type, with a maximum of R-11 total insulation for all layers

Increases hard-surface flooring temperatures by up to 15 degrees F and carpet from 6 to 10 degrees F

Available in a range of sizes and voltage options of 120 and 240VAC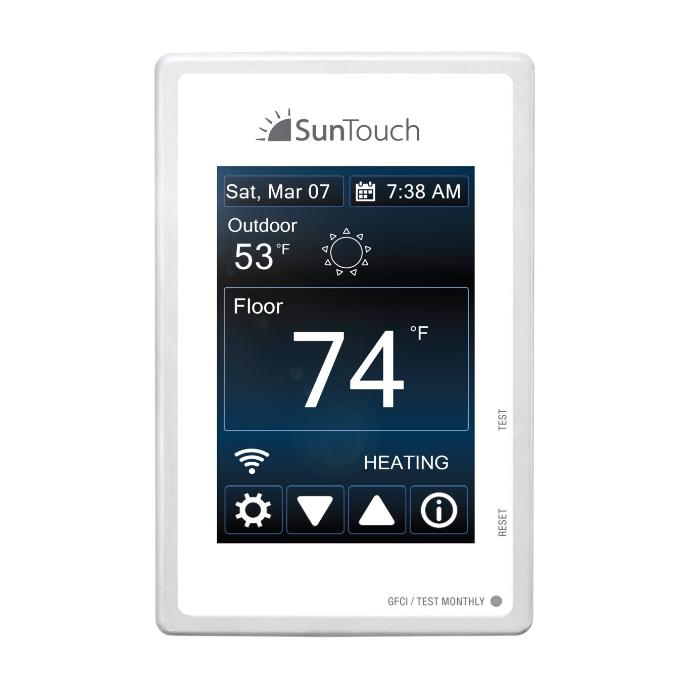 Thermostats, Controls and Material Needed for Your Electric Mat Installation