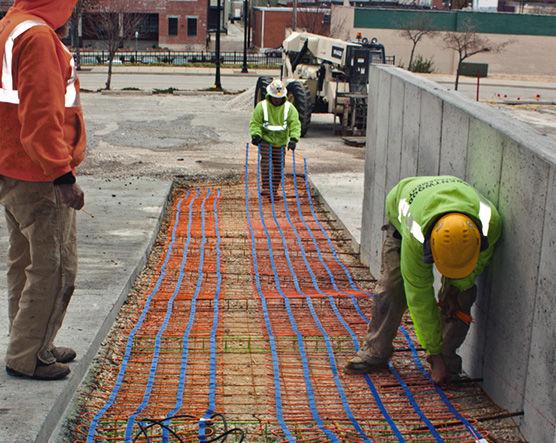 Watts SunTouch ProMelt Mats
ProMelt mat is a complete heating mat consisting of a series resistance heating cable and a single power lead for easy single-point connection. The heating cable is preformed into a mat to provide consistent spacing and quick roll-out installation on the job site, particularly for rectangular shaped areas. Easily secured to rewire or rebar using cable ties.
ProMelt mat eliminates the time, effort, salt, and chemicals typically used to remove snow on walkways and driveways. Available in 2 ft. and 3 ft. widths with various lengths, and voltage options of 120, 208, 240, and 277 VAC.
Features
Eliminates the time, effort, salt, and chemicals typically used to remove snow on walkways and driveways

Quick roll-out installation on the job site, particularly for rectangular shaped areas

Secures easily to rewire or rebar using cable ties

Available in 2 ft. and 3 ft. widths with various lengths, and voltage options of 120, 208, 240, and 277 VAC