PEX-AL-PEX Slab Heating Tubing
PEX-AL-PEX is like Armor on Your Tubing
Outer layer of PEX for durability. Since the Oxygen barrier isn't exposed this tubing can take jobsite abuse without reduced performance.

Middle layer of Aluminum as an oxygen barrier. The Aluminum also adds flexibility.

Bends like Soft Copper. Bends stay bent and straights stay straight.

With an inner core of PEX for corrosion free hydronic application.

Maybe a little more expensive than straight PEX tubing but reduction of installation time and durability make up for it.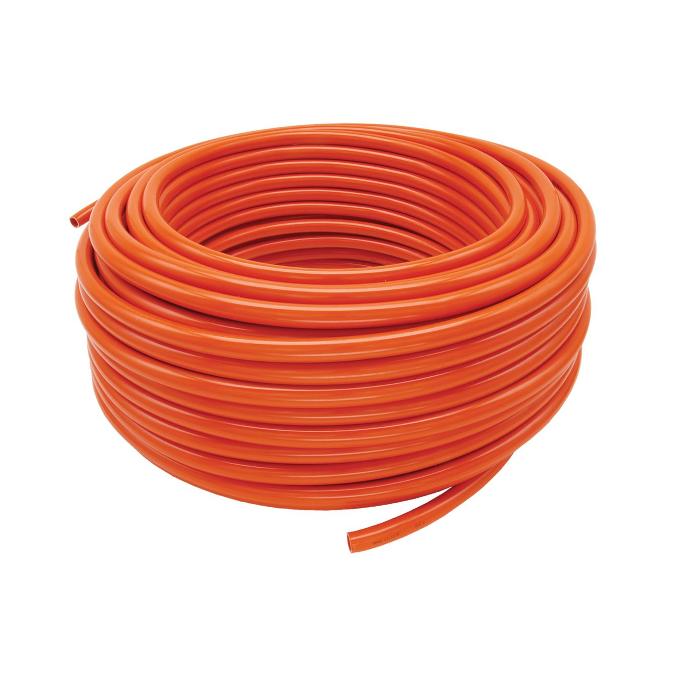 Can be shaped to fit any job site condition, including cold temperature applications