Pexheat.com Announces the
Watts Radiant ProMelt Systems
Electric Snow Melting Mats and Cables

Pexheat.com is proud to announce we are now carrying the ProMelt Electric Snow Melting System by Watts Radiant. Take the work out of shoveling snow from driveways and walks.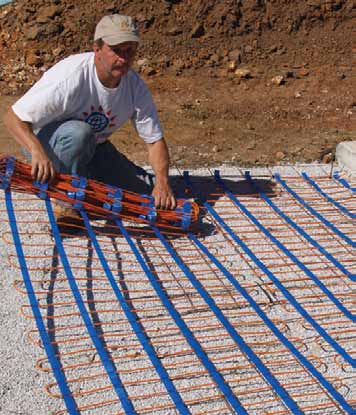 ProMelt Mat Installation. If you ever wanted to install a snow melting system in your steps walkways and drives but found installing a hydronic snowmelt system to be too costly and difficult. Then the Watts Radiant ProMelt electric snow melting heating mats and cables may be exactly what you needed.

The beauty of a wintry snowfall also brings:
the risk of slips and falls on stair and walkways

tracked in salt / ice / snow

added cost and effort in shoveling and plowing.
A snow melting system can save you:
time

money

prevent damage to your walk and driveways and floors.


What is electric snow melting?
Electric snow melting involves installing a heating element beneath outside surfaces. When activated, the surface is heated and the snow or ice is melted. It's that simple.
ProMelt cable is pre-set at the factory to deliver 38 Watts/Sq.Ft. for 120VAC systems and 50 Watts/Sq.Ft. for 208, 240, & 277 VAC system.
The snow melt system can be controlled by a timer or variety of automatic sensors.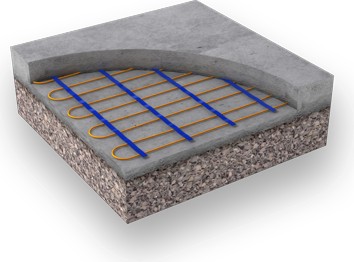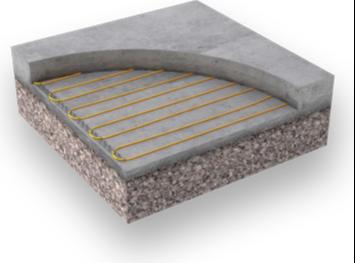 ProMelt mats and cables can be installed in:
Concrete slabs

Asphalt drives

Under stone or pavers

Under ceramic tiles
Electric Snow Melting can be installed in:
Stairs

Walkways

Traction strips on hills

Parking areas

Patios
Simplicity sets ProMelt Mats apart from other snow melting products. Watts spaced the wires for you, so installation is faster and worry-free.
Versatility makes ProMelt Cable the fantastic choice for your snow melting project. Any size, any shape.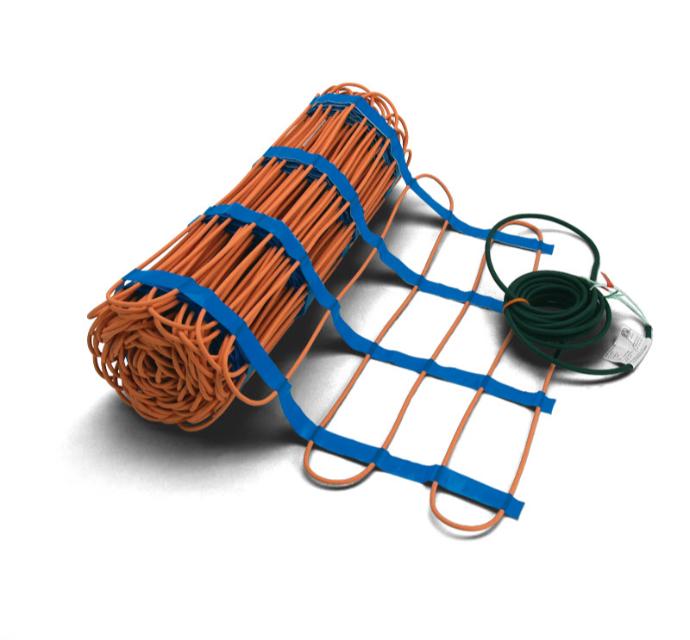 Mats are easy to customize to fit surfaces of any shape and size.

Easily cut mats to move around corners and turns.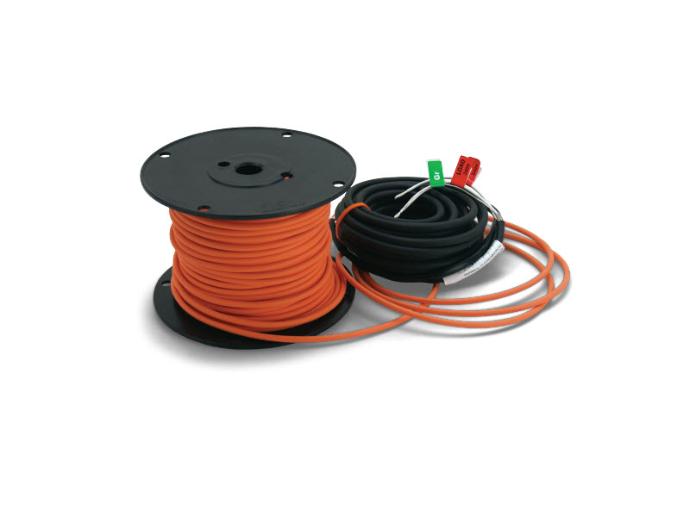 Easy to install and can fit surfaces of all shapes and sizes.

Space the cable depending on your warming needs.

Lower Cost